hhannnnaas profil
&nbsp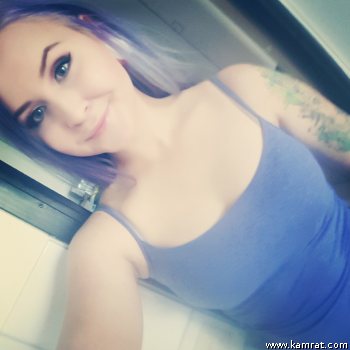 nej, jag har inte någon jävla kik.
ja, det är jävligt mycket lila.
hhannnnaas favoritmusik:
Ghost, Rammstein, Equilibrium AC/DC Ensiferum Iron Maiden FFDP Heaven Shall Burn Volbeat Sabaton Job For A Cowboy Halestorm Pennywise All That Remains Adept Black Sabbath Lamb of God Raubtier Sex Pistols Bad Religion Sarea Kiss Asta kask Hardcore Superstar NOFX Corroded Bon Jovi Exploited The Clash Nirvana Billy Talent Cannibal Corpse Dropkick Murphys The Hellacopters Hell or Highwater Skitarg Alice Cooper Korpiklaani Ramones Kromlek Slipknot Dark Tranquillity Marduk Mimikry Marilyn Manson Amon Amarth Eluveitie Korn Danko Jones In Flames The Casualties Finntroll Lillasyster Ebba Grön Suicide Silence Turisas A Day To Remember Amaranthe Dragonforce Alestorm Avenged Sevenfold Children of Bodom Mustasch Scar Symmetry
hhannnnaas favoritfilmer & serier:
Friends Stranger things Batman Pirates of the caribbean American horror story Game of thrones Walking dead Breaking bad SOA
hhannnnaas övriga intressen:
mina hundar, sova, djur, vara med polare och supa
Meddelande
Om du hade varit inloggad hade du kunnat skicka ett meddelande till hhannnnaa.


Identitet
Namn:
hanna
Adress:
-Hemligt-
Ålder:
22 år
Kön:
Tjej
Stad:
norrköping
Land:
sverige
Email:
-Hemligt-
Telefonnummer:
-Hemligt-
Hemsida:
-Hemligt-
Tipsare:
Registreringsdatum:
2009-11-26
Olästa meddelanden:
24
Senast inloggad:
2018-05-17 10:47:35